We Buy Houses
In Greater Boston
Get A GUARANTEED Fair All Cash Offer
Let us make a fair all-cash offer on your house.
No hassles. No obligation.
Just Complete This Quick Form!
We Buy Greater Boston MA Houses In Any Condition – Price Range – Or Location In The Greater Boston Area
Sell your Greater Boston House fast
[ultimate_video u_video_url="https://www.youtube.com/watch?v=rEXtwWbrOoQ" yt_autoplay="" yt_sugg_video="" yt_mute_control="" yt_modest_branding="" yt_privacy_mode="" play_size="75″ enable_sub_bar=""]
We have helped many other homeowners in your neighborhood, we can help you too!
Do you have a tax lien, a vacant or unwanted property? Are you going through a divorce or need to relocate? Do you have late payments, little or no equity or are facing large repairs that you can't afford? Do you have bad tenants, fire or flood damage? Are you avoiding foreclosure?
If you have a problem property and need to sell it, we can help. We'll make you a fair offer and close at the time of your choosing.
If your property is in Greater Boston or surrounding areas, call us today or complete this simple online form. You have nothing to lose…except a house you don't want and we can help!
Have A Nice House In A Nice Neighborhood?
Why not sell your house for the most amount of money and maximize your investment?  If your house is desirable and in move-in condition, we can show you how to cash out of your investment without paying any fees or commissions!
We are always looking for more quality homes to sell to our list of buyers.  Our specialty is working with buyers who need terms and time before they actually buy a house. If we can agree on terms, we can buy your house with owner-financing or with a lease-purchase then install a quality subordinate buyer who can make monthly payments and give them time to get the right financing.  When they are ready, they will buy the house at the previously agreed upon price and cash us out (It's really just a delayed cash sale at full price).   We find quality people who put up a substantial down payment and we screen them heavily before they move in.  The buyers we find are not "renters".  We like to think of them as "future homeowners" who will love and care for the home because they will see it as their home.  They are also responsible for 100% of the maintenance during the terms period which relieves you of any landlord headaches.  Most importantly, they are willing to pay a full market value!   
Our compensation comes from the difference between what our buyer brings in for a down payment or option deposit and the amount you're willing to accept.  Usually, we raise the price enough to cover our cost so it costs you nothing!
Just give us a call and we'll be glad to talk to you about how we can buy your house and pay you the price you want.   If we can't find the right buyer, you will have lost nothing but a little time.
Do You Need To Sell Your House?  We buy houses in Greater Boston MA
Have you tried to sell your house but run into roadblocks? Sometimes selling your house with a real estate agent is not the best option. In fact, there can be many obstacles to selling a house the traditional way through an agent. First, finding an agent who you trust and who will deliver on their promise (selling your house quickly), signing a contract that binds you to an agent for a certain term, then cleaning up and repairing the property prior to listing so it shows well, followed by piles of paperwork you have to sign, shuffling paperwork back and forth from buyer –> to agent –> to you… and back.
Of great concern when trying to sell with a real estate agent or on your own (FSBO) is so often, buyers will tie up a home for weeks and pull out on the deal at the last second… or have their bank loan fall through.
This can add months to the process, and in the end, after paying the agent fees, you may or may not be ahead of the game. That is a lot of stress!
We at Mohegan Real Estate, LLC work differently.  We will provide you a fair all-cash or terms offer on your house within 24 hours of submitting the short property info form below and can close when you want to close. If the house is in terrible shape and you don't want to (or can't) fix it up… NO problem, we'll deal with it for you.  If you need to get something done quickly, we can close in as little as 7 days because we buy houses with cash and don't have to rely on traditional bank financing. (Go here to learn about our process <<)
In short…
No matter the condition of your house – your situation – or timeframe…
Our goal is to help make your life easier and to get out from under that property that's
stressing you out… while still paying a fast, fair, and honest price for your house.
Whether it be relocation, divorce, foreclosure, the death of a family member, burdensome rental property or another circumstance, we help property owners just like you. We buy houses in Greater Boston and surrounding areas.  Sometimes, property owners are simply too busy to take the time to do all of the things necessary to prepare a house to sell on the market… if that describes you, just let us know about the property you'd like to be rid of and sell your house fast for cash.
If you prefer to talk to someone in our office before submitting your property information just give us a call today at (617) 843-5267
We buy houses in Greater Boston, MA and all surrounding areas in MA. If you need to sell your house fast in MA, connect with us… we'd love to make you a fair no-obligation no-hassle offer. Take it or leave it. You've got nothing to lose ?
Kathie and Mike were unbelievably professional to deal with. my house was sold after few days of them showing it to their colleague investors! Best of all! No commission, no fees no cost to me. They offered us lots of options too. This market is too hot to just use a broker. Give them call you will be pleasantly surprised!
[ult_team img_hover_eft=""]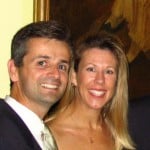 Kathie Buys Houses is a division of Mohegan Real Estate, LLC and is owned locally by Kathie and Mike Aillon. Kathie is an investor and licensed real estate agent in the state of Massachusetts. She has been volunteering in various local organizations for many years including activities predominately focused in the Public Schools. Kathie also worked many years as a Co-Leader for Brownies and Girl Scouts helping to guide young girls to be confident, self-reliant, and understand what it means to be a kind and giving person. Mike and Kathie love many outdoor activities especially any that can be enjoyed near the ocean.
[/ult_team]