Overview
Updated On:
November 7, 2022
Conveniently located to many of the outdoor activities and everyday essentials! This property is a short drive to great Art, Entertainment, Outdoor Recreation, Shopping, Dining, and more!
Relish knowing you have your very own peaceful retreat where you can leave the hustle and bustle of everyday life behind AND enjoy all that Historic Royalston and western Massachusetts has to offer!
Come Unwind, Dream, and Build your forever home OR a private retreat. This gem has so much to offer and with work, it will offer you, your family, and friends a way to enjoy the peaceful outdoors, while still being close to everyday essentials!
Royalston offers so much and with its convenient location and close proximity to New Hampshire – if you are looking to go north and check out the surrounding area you can be in the quaint town of Keene, NH in just 35 minutes!
What's not to love? 
Tully Lake:  Tully Lake is a 1,262-acre reservoir and is a quick 15-minute drive.  Tully Lake offers many opportunities to enjoy the outdoors. Activities in and around the lake include mountain biking, camping, disc golf, hiking, picnicking, boating, fishing, and hunting in the appropriate seasons.  The lake offers a public boat ramp, picnic area, grills, and lean-to/shelter.  
Royalston Falls:  A short 20-minute drive to Royalston Falls – a 50-foot waterfall and granite gorge. The falls are part of a 217-acre open space preserve acquired in 1951 by the land conservation non-profit organization The Trustees of Reservations.
Mount Grace State Forest:  From your new home you can be at Mount Grace State Forest in just under 30 minutes!  Explore a network of multi-use trails that traverse this scenic peak. Hike or horseback ride to its 1,621-foot summit, or during winter, break out your snowmobile or skis.  
To view top sights in and around the Royalston area, click here.
For a complete list of  State Forests and Parks in the Central Region

click here

.
There is something for every one call and find out how easy it is to own this beautiful retreat and begin building dreams that will last a lifetime! (617) 843-5267
Click here to see the property on Google Maps
Property Details:
APN: Roya-000005-000013
Property Type: Vacant Land
Address: Bliss Hill Rd, Royalston, MA 01368
Driving Directions: Driving Directions – Bliss Hill Road Royalston MA
Lot Size:  5.30 Acres
Survey:  Survey – Tract 4 – Bliss Hill Road Royalston, MA 020581
County: Worcester County
Zoning: Rural Residential and Agriculture
Town-Of-Royalston-MA-Zoning-By-Laws-Update-2018
Town-of-Royalston-Zoning-Map-2015
Terrain: Varied (Flat and Gentle Slope from Road)
Power:  Power on the road
Water: Well will be needed
Sewer: Septic will be needed
Roads:  Tar/Dirt/Gravel (Town Maintained)
Title Info: Clear Title via Special Warranty Deed or General Warranty Deed if closed with a title company
Annual Property Taxes (Approx): $474.00
Terms: Cash Sale – Buyer to pay documentation or Closing costs if closed with a title company
GPS Coordinates:
Approximate Front Middle of Property:  42.695233, -72.268603
Click here to see the property on Google Maps
Restrictions\Guidelines:
Manufactured Homes and Stick Built Homes – Allowed 
Tent Camping – Allowed
Hunting – Allowed
Not Allowed:

RV's\Travel Trailers

Mobile Home

Tiny Homes
The Area:
Royalston is a small town in the North Quabbin area of northwestern-central Massachusetts. It was named after Isaac Royall, a slaveholder and businessperson from Medford, Massachusetts who founded the town in a land deal in 1765. Most of the town's land is forest and wetlands, and there are several reservations and wildlife management areas. Two notable reservations are the Tully Lake flood protection dam area in the very southwestern part of the town, and the Royalston Falls reservation in the northern section.
Royalston was the last territory in Worcester County to be parceled out by the colonial government through the early system of grants and charters. Originally called Royal-shire, in honor of one of the proprietors, Isaac Royal, the town was not settled until the first six families arrived in 1762, after the end of the French and Indian War. In 1765, the town was incorporated as Royalston, and by 1767 counted 40 families. Along with the rest of the region, the town experienced rapid growth in the years following the Revolutionary War, growing from 617 in 1776 to 1243 in 1800. Tanneries, grist, and sawmills were constructed to process the forest and agricultural products harvested from nearby hills and valleys.
The largest population center in the town is the village of South Royalston in the southeastern corner of the town. At the center of the south village are the town's only store, a small convenience store and eatery serving breakfast and lunch. The historic center of Royalston is home to a small village that contains a very well preserved classic colonial New England town center and common. The center of town contains the town hall, post office, congregational church, and the town's library.
About Us:
Our company, Mohegan Real Estate LLC, is a family-owned property investment company. We acquire real estate far below market value and pass the savings on to our customers. We take pride in professional individualized service, quick and convenient transactions, and buyer satisfaction.
Disclaimer: This property is either owned by Mohegan Real Estate LLC OR under contract and selling the equitable interest in the contract. Equal Opportunity Housing.
Documents
Property Id : 22221
Price: $ 35,000
Property Lot Size: 5 ac
Structure Type: Land
Status: Pending
State: Massachusetts
Other Agents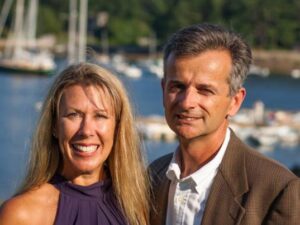 Owner
LandWish.net is a division of Mohegan Real Estate, LLC and is owned locally by Kathie and
...