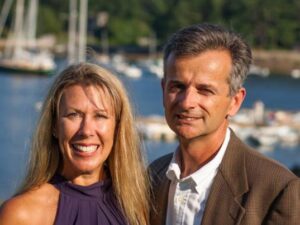 We're Your Go-To Source For Value Priced Land:
Land is an attractive investment with many compelling exit strategies, making it ideal for just about every investor to have at least some raw land, vacant land, or empty land in their real estate investment portfolio.
Instead of searching for land that might be for sale, and instead of making offers and hoping that someone wants to sell, there's another option. At Mohegan Real Estate LLC, we've built a reputation that landowners come to us looking to sell their land. We take pride in professional individualized service, quick and convenient transactions, and seller's satisfaction.
We are not brokers or agents – we buy and sell land ourselves, and can often connect buyers to land investment opportunities (even ones that have owner financing available). We are committed to selling land with "Value Pricing". Our parcels tend to be the best value in any given area ensuring out customers obtain huge value when they choose to buy from us. Let us know how we can help you today!
"Land is tangible. Land can be used. You can walk on it. You can see it. You can touch it. You can feel it. It will never go away. Its overall net worth will never be zero (some other assets can lose, and have lost ALL of their value)."
About Mohegan Real Estate LLC:
Mohegan Real Estate LLC is a privately owned land investment firm with a strong reputation in the real estate investment community and land investment community for our ability to find great investment opportunities. Honest and integrity are the cornerstones that we've built our business on. There's no obligation to get in touch with us and see what we're all about or to view our available land for sale.
About Us:
LandWish.net is a division of Mohegan Real Estate, LLC, and is owned locally by Michael and Katherine Aillon. Together, Michael and Katherine are real estate investors. They buy select parcels of land at a discount and share the savings with their clients. Michael is also a software developer and works for Pearson Education developing world-class learning solutions for higher education. Michael and Katherine love many outdoor activities, especially any that can be enjoyed in the mountains or near the ocean.